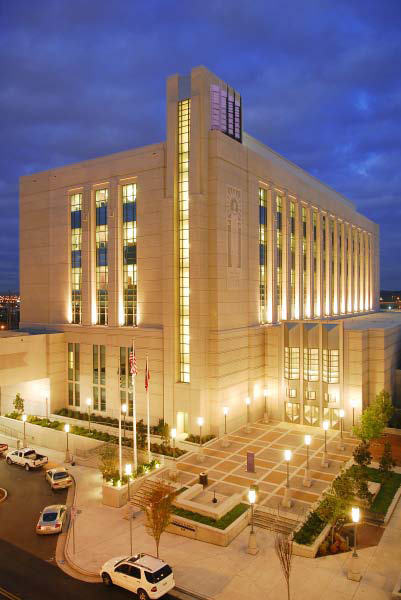 Nashville's Mayor Megan Barry proposed her budget recently. Contained in the budget is three million dollars for improvements to the A.A. Birch Building which houses the Davidson County General Sessions Courts as well as the Criminal Courts of Davidson County, Tennessee. It was reported in The Tennessean that the three million dollars was earmarked to provide another courtroom so all the General Sessions Judges could have their own courtroom.
I spend several hours each week in the Birch. In fact, I spend more time in the courthouse than I do my office. I would submit that the new courtroom does not improve the efficiency of the building. Here are my suggestions to improve the Birch from a lawyer's perspective.
Improve the traffic flow of the building. Arrive any morning before the court's call the docket. You will see a mass of folks waiting to get on the elevator. Chaos. My suggestion is to add another elevator in the space now available. In the least add some type of stairwell from the first floor the second floor. The clerk's office and a probation office are located on the second floor. It would at least reduce the use of the elevator.
Mayor Barry spend one million dollars redecorating her office. Now three million just to add a courtroom. The additional courtroom does not improve any functionality to the Birch. Nashville needs to spend its money wisely.
I would invite my fellow Nashville criminal defense lawyers to chime in on what they would do to improve the A.A. Birch Building.